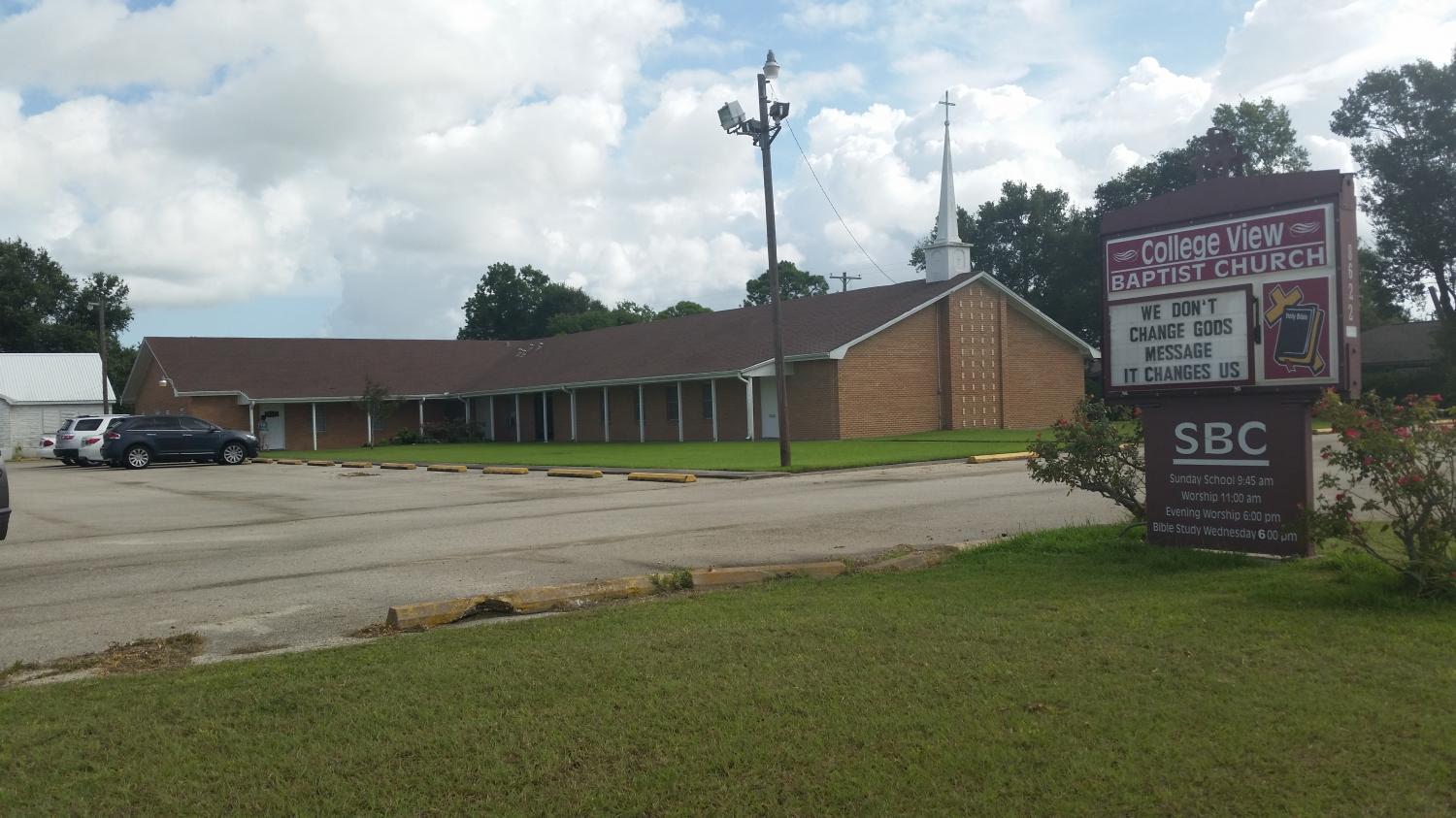 Has been temporarely cancelled until furthewr notice



Come Join us as we watch a faith based movie that is good and inspiring for the whole family.
There's nothing like watching a good movie with good friends and family.
Spend the night "Getting Motivated with a Movie".
Call the church 409-935-2743
Pastor David 318-426-8791
The First Thursday of every month @ 6:30 PM we have a
We get together at Rainbow Park in Texas City And Have a good time Worshiping the King, and lifting our City, Officials, Our Nation up in Prayer. We come against the violence and crime that is taking place, we stand firm in Christ and Take Back our City through Spiritual Warfare. This is Not a denominational event, we come together as One Body petitioning the One True God Yaweh, and to share our common love for Christ.
Upcoming events here at College View
As we navigate through all that has happened since March of this year and continue to try and rise above the norm we hope to be a guiding light for you and your family and lead the way to Victory in Christ.

We know that Fear has been poured out through the entire world and it seems impossible to get through. Let us remind you that there is Not anything thjat is impossible with God and also that it was Not God who poured out that spirit of fear, the Word tells us that God Did Not give us the spirit of fear, But of Power, Love, and a Sound Mind.

If you find yourself in fear, we invite you to saftey with a body of Believers who put their Whole trust in the finished work of Christ.

If you find yourself or your family without hope, we invite you to join us in fellowship anytime to hear and be a part of God's Encouraging Word that brings Life and Hope.

We want you to know and understand that there is Hope in Christ.

Remember; this Did Not catch God by surprise, He knows from beggining to the end and He still gave you the promises in His word that says He will take care of you and keep watch for you, and protect you.

Dont be decieved, God is still in control.

You dont need to hide and try to stay safely put away, you need to go where God says and Do Not forsake the assembling together, it is for your own good to be in the presence of like faith peoplewho can pray and believe the impossible with you.

If you need prayer or fellowship please join us or contact us for further information.

__________________________________________________________

Wednsday Night Bible Study
Enlightening Word and Passage Studies every week.
We have a "Food & Fellowship at 5:30 PM every Wednsday.
Come join our Family atmosphere fellowship with our Father.
Keep us in Prayer as we restructure some things, here and on our physical location.
We plan to continue to grow our family and as we do that we know there will be obsticles and challenges, that is why we ask that you would join us in prayer as we continue to move forward in the faith of Christ so we can better serve our community.
Love you Much and thank you for your Prayers and support.
"Warriors For Christ" Bible Study
Coming Soon